Sheriff John Garcia
John Garcia was elected as the 54th Sheriff of Erie County on November 2nd, 2021, and took office on January 1st, 2022. John Garcia is a first-generation American who has dedicated his life to serving the citizens of Erie County. He has spent over 25 years in law enforcement and private security, delivering 21st-century law enforcement and security to the citizens in Erie County.
In John's first term as Erie County Sheriff, he is working to modernize the Sheriff's Office, equipping officers to face the complex challenges of 2022 and beyond. From investments in training and raising professional standards to improve responses to mental health incidents, John Garcia is making Erie County safer for all residents.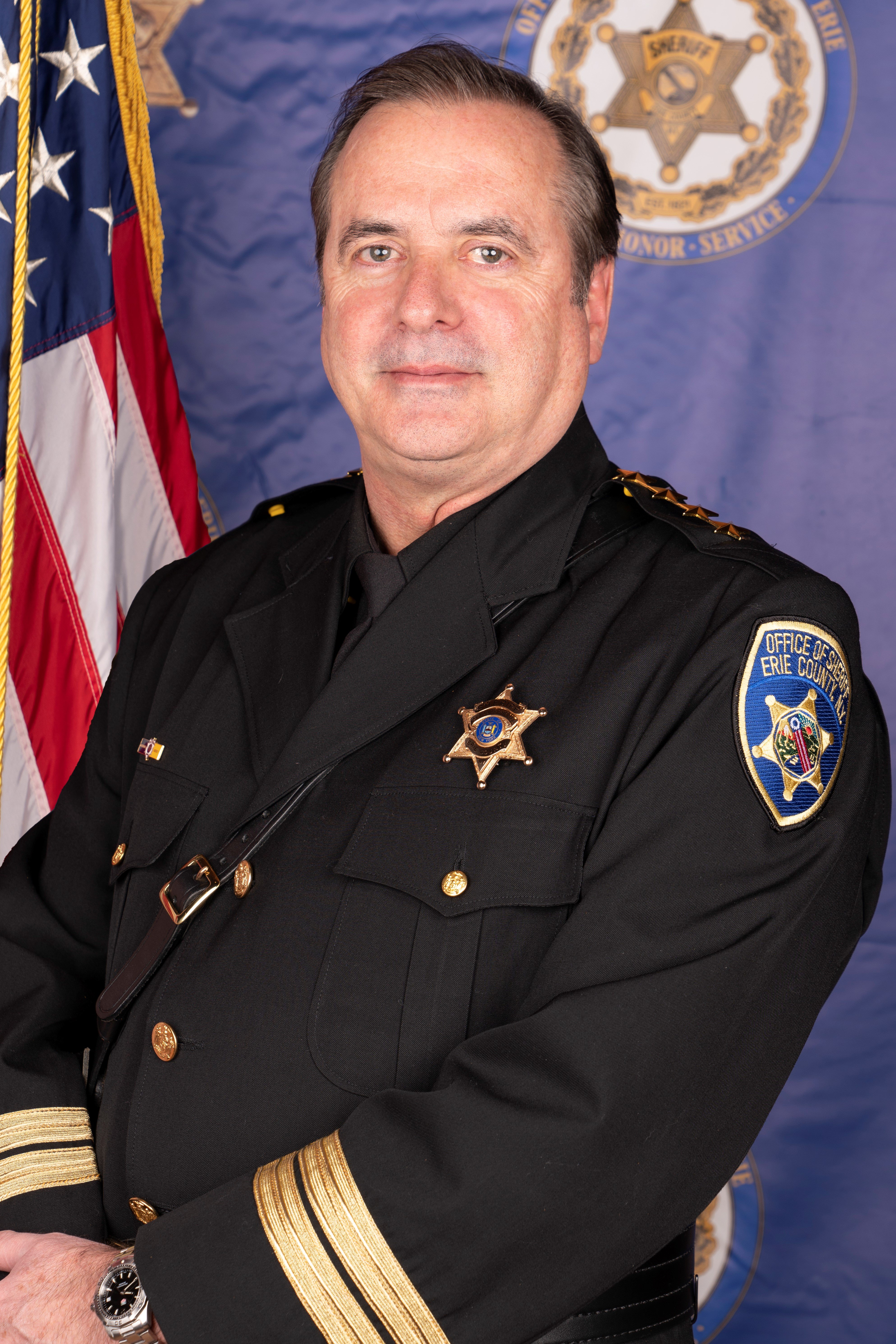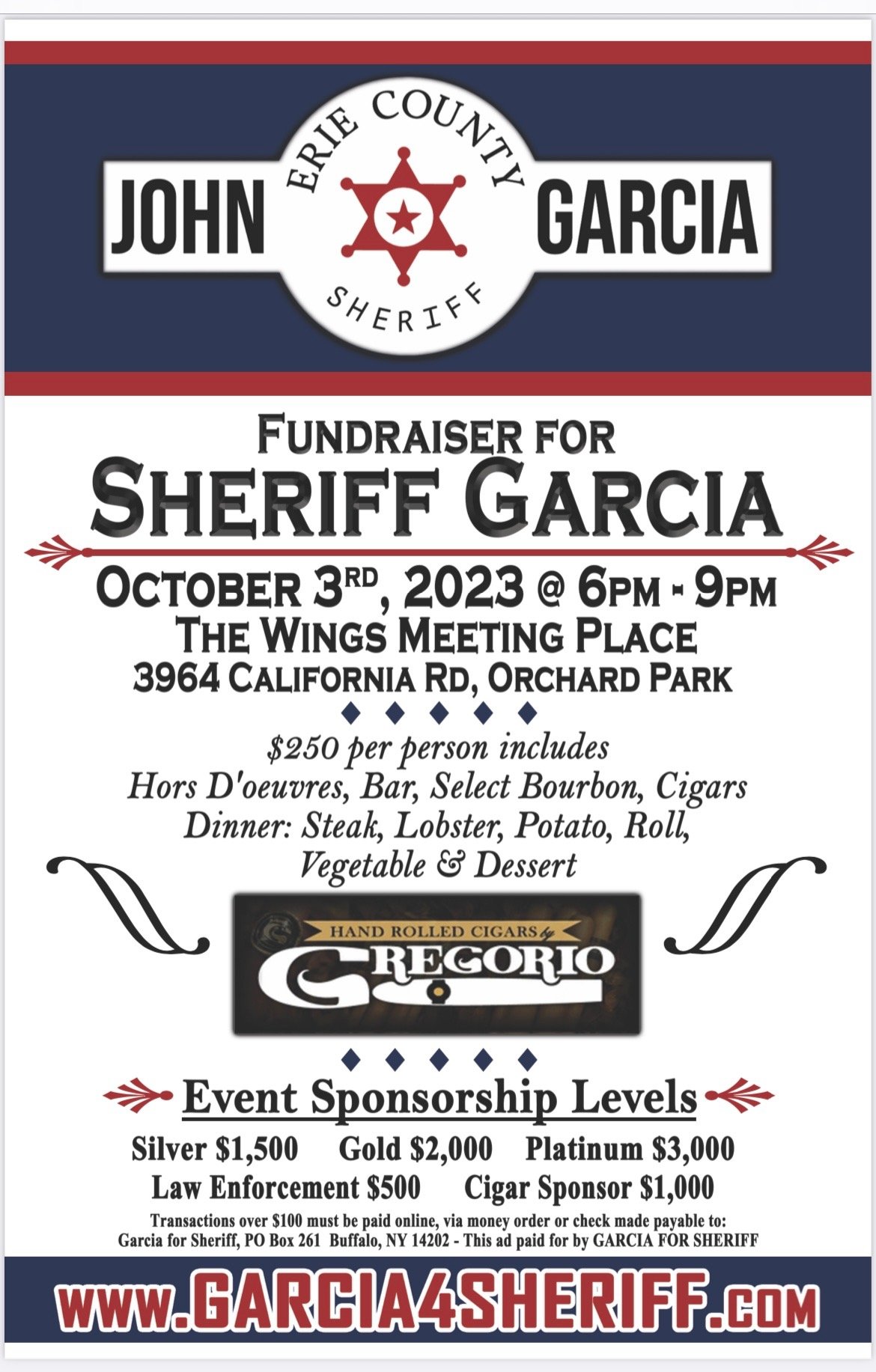 Fundraiser
Garcia for Sheriff
Oct 03, 2023 | 6 PM (EDT)
Join us in supporting Sheriff Garcia!
Do Your Part to Keep Erie County Safe
Get Involved - Volunteer
It's important for people to have their voices heard, and volunteering is a great way to show your support for a candidate or cause. It's also a great way to meet new people and learn about the political process.
Consider getting involved in your local community by volunteering for a local political campaign. By getting involved in the political process, you can make a difference in your community.
Register to Vote
Election Day is Tuesday, November 8, 2022
In a democracy, people have the right to select their leaders regularly. Always the second Tuesday in November, this day is an opportunity for us all to show appreciation for these rights that are granted through elections - make sure you're registered to vote.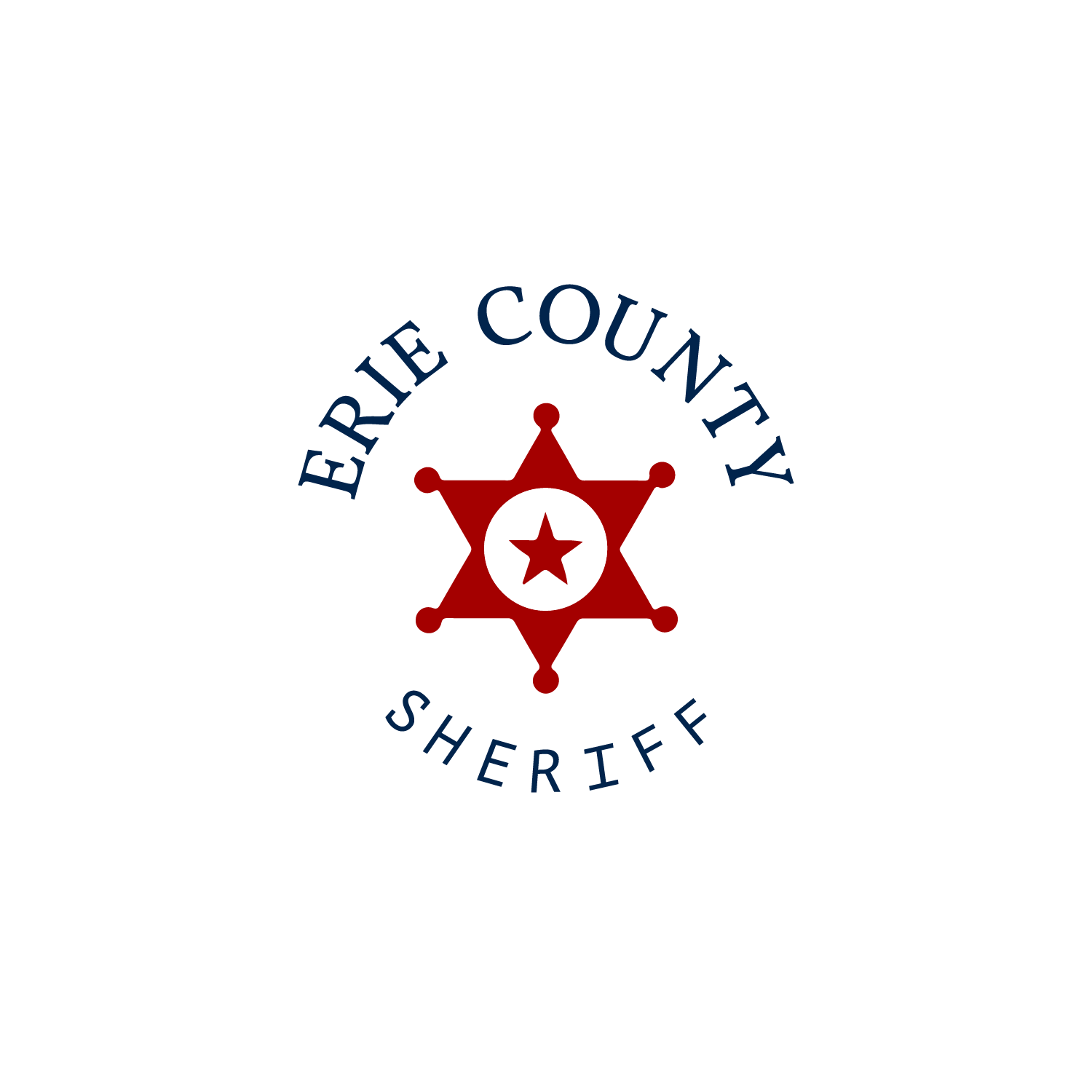 Donate Today
Mail Your Check Donation to:
Garcia for Sheriff
PO BOX 261
Buffalo, NY 14201